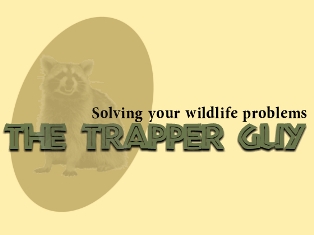 727-710-0373
Serving the entire Tampa Bay area. 24/7
The Trapper Guy is owned and operated by David Lueck. Dave was born and raised in Florida. He grew up catching snakes and other wildlife in the woods of the Tampa Bay area.
Those woods are now developed but the majority of those animals are still inhabiting the same areas. The Trapper Guy has watched those animals make the transition and knows their patterns and behaviors.
For over 30 years Dave has been catching wildlife and handling wildlife problems. This is his fourth year of operating his own wildlife control business The Trapper Guy.
He is uniquely qualified to help you with your nuisance wildlife problems.

The Trapper Guy would like to thank all our men and women in the armed forces for their service.
Visit our store for Trapper Guy gear!
Add a link on your site to us! Copy and paste the following code on your website.
<a href="http://www.tampawildliferemoval.com/">The Trapper Guy-Experts in animal removal</a>